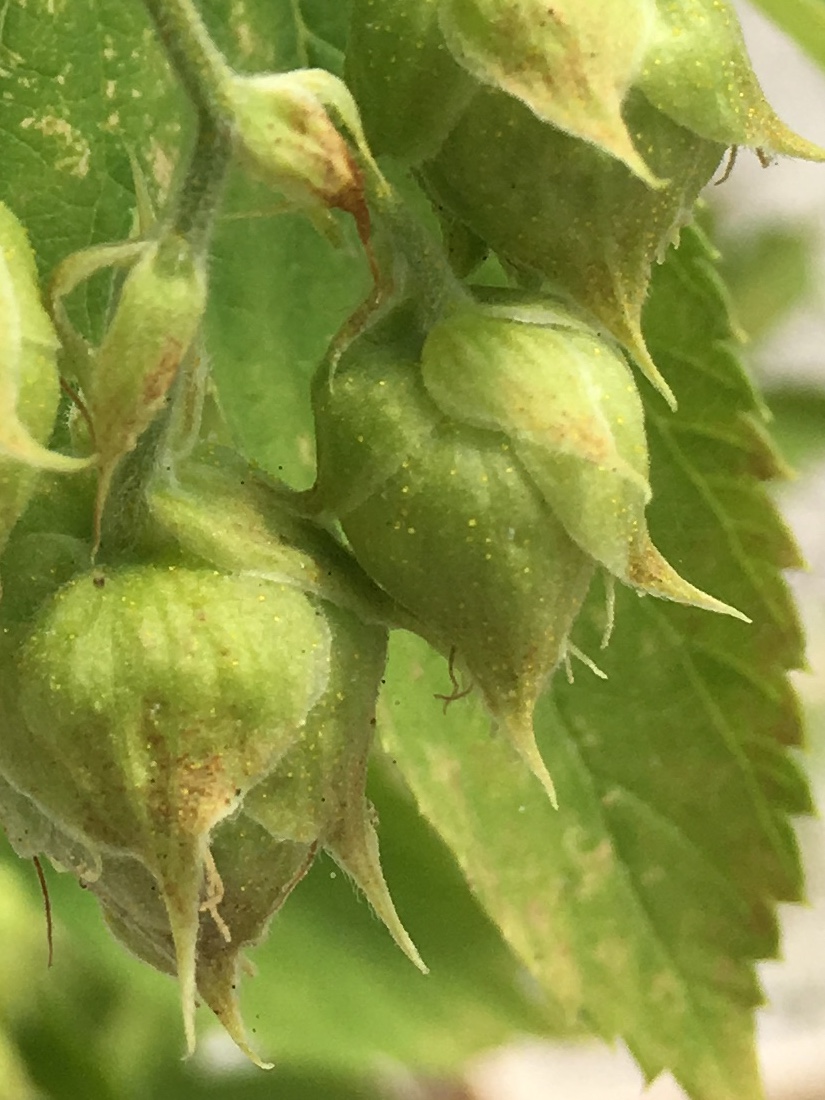 Indoor
Zeus | Centennial | Triple Pearl
Outdoor
Medusa (neomexicana multihead)
We'll get all our hops lab-tested before harvest, so you'll know exactly what you're getting.
We started this venture in a cute little wooden greenhouse, with just a few plants growing in buckets.
But we grew up and built ourselves this 2,600-sq-ft behemoth to house our 600 plants.
Here, we grow our indoor hops hydroponically — not in soil, but in perlite, a lightweight mineral. Our automated system allows us to adjust the nutrient recipe we feed the hops throughout the growing cycle, as well as how much water we give them and at what times.
The greenhouse also keeps our babies shaded from the crazy-intense Texas sun with a shade cloth and an evaporative cooler, or "wet wall," system.
Want a piece of this action?